Professor Rick Ulivi, Ph.D.
Founder, Ulivi Wealth Management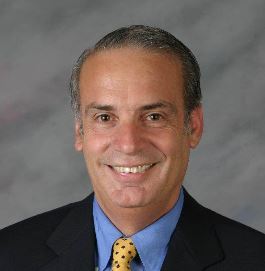 Dr. Ulivi's education led the way to his advisory career: A Bachelor's degree in business, a Master of Business Administration (M.B.A.), and finally, a Ph.D. in business administration with a concentration in finance from The University of Arkansas, 1980. As you can see, finance is not just Dr. Ulivi's occupation, it's his life study.
He started in the financial advisory business in 1981 as a result of his doctoral dissertation, which was in the area of comprehensive financial planning. In fact, an article he published in The Journal of Financial Planning in 1980 was considered a landmark contribution to the emerging field of financial planning.
For more on his research, please Google his name. You will find over two dozen references to his work, including being quoted by Fortune magazine and being featured in Kiplinger's Personal Finance magazine.
He personally owns income real estate, an area in which he has extensive experience.
Professor Ulivi was a tenured professor of finance at the California State University for over 33 years. He taught classes in personal finance, investment analysis, financial management and real estate principles.  While teaching, he also maintained an active private practice as a personal financial adviser. He is a fiscally conservative individual who believes that to create and maintain wealth, one must:
 Save throughout life
Take prudent risks
Understand the risks you take before making an investment
Focus on positive cash flow more than rate of return, especially during retirement
Never make any financial decisions without first understanding their tax consequences
Enrich one's marriage to avoid the financial consequences of divorce.
Dr. Ulivi has been married for 40 years. His three daughters have graduated from the UC system and his son from UC Berkeley.