A personal message from Professor Ulivi, Ph. D.
 "I just don't want to run out of money in my retirement!"
In my more than 30 years as a financial advisor, I have heard this – or some version of it – from client after client. It's understandable. After all, who looks forward to a retirement that depletes a nest egg far too early?
Truth be told, if this is the only concern on your mind regarding your retirement, the answer is really quite simple. You need only radically minimize expenses to extend your savings as long as possible. But who wants do that and live like a miser?
You didn't save for years and years during your career to let your money sit in an account while you pinch pennies. You want your money working for you as a resource for attaining your ideal vision for retirement.
This is the tension so many face–how to utilize their money now while at the same time remaining confident that it will be there throughout their life. The key to finding the right balance is implementing a strategy which incorporates three elements: retirement, investing, and a monitoring plan to make sure you stay on track to reach your goals.
Why this comprehensive approach? For one, too many retirees feel more wealthy than they actually are and end up overspending in the early years. Once their dreams crash into reality, they're left trying to put the pieces back together. That's why you need some serious retirement projections.
But managing spending is just part of the equation. You also need to invest your money wisely. In retirement, instead of putting money into your nest egg, you're relying on it for your income. This means with market volatility, it's your current income source that is fluctuating.
Okay, so you have a strategy that accounts for key factors: longevity, income needs, inflation, rate of return on investments, and portfolio volatility (and how you might react to it). Now it's simply a matter of implementation and letting this comprehensive strategy run on its own, right? Not quite.
This is your greatest risk
Uncertainty. We can make all sorts of assumptions and projections, and develop likely cash flow and investment scenarios, but in reality we don't know exactly what will happen. As much as I hate to admit it, we are often times just guessing.
That's why your personal finances need a monitoring system, a way of checking the indicators of your ongoing financial wellbeing as well as a set of rules to implement when results do not match expectations. You might think of this as your retirement dashboard. Just because everything is in good working order when you begin your journey, it doesn't mean you can ignore the gauges and warning lights along the way.
To help you navigate the many factors and unknowns, I have developed a Monitoring Service that relies on the Eight Rules of Prudent Retirement Management.  Included in these rules are ratios – withdrawal rate, funding ratio, and burn rate – designed to light up a warning signal when finances get out of line.
Admittedly, this is a lot to keep track of and you don't want to spend your retirement looking at the dashboard every other moment.  But regular checkups to keep things running well help make sure your money is available.  This allows you to focus on your vision for retirement – the lifestyle you want today, goals for the future, and the option to leave a legacy.
For years, I have been providing checkups for my clients.  Running some basic but powerful diagnostics not only helps avoid misery down the road, but also affords confidence that is essential for enjoying today.  Now I am extending the invitation to you, to bring in your retirement plans.
Free Check-Up
During this 45-minute consultation, you will get answers to key questions, including: Are my spending goals realistic?  Or, how should I alter my plans to achieve the ideal retirement harmony that balances spending, investing, and responding to the consequences of uncertainty? In answering these and other questions you'll receive a comprehensive analysis of your plans which includes those oh so important ratios I mentioned earlier!
While I would love to serve as your advisor beyond this initial consultation, there is absolutely no obligation on your part.  As a fee-only advisor, I do not sell financial products, minimizing any potential conflicts of interest.  I only provide advice.  After all, a joyous retirement is about making the right decisions.  If you're looking to get your retirement on track, give me a call at 714-771-6000 or click here.  Again, this Check-Up is completely free of charge.
I look forward to talking with you and getting you on your way to fulfilling your vision for your retirement.
Sincerely,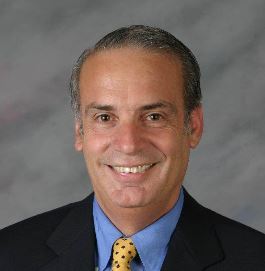 Professor Rick Ulivi, Ph.D.
Ulivi Wealth Management
P.S.  During my 35 years as a university professor of finance, students have shared their gratitude for how I explain concepts in ways they can understand.  This is the same approach I take with retirement planning.  I believe it is very important that you have a clear understanding of your options.  Again, I look forward to getting you started with a Free-Check Up and on your way to achieving that ideal balance in your retirement.